Meet The Team
Hard work pays off. We cannot thank our dedicated team enough for what they do. If you see them at the venue… Make sure to say hello!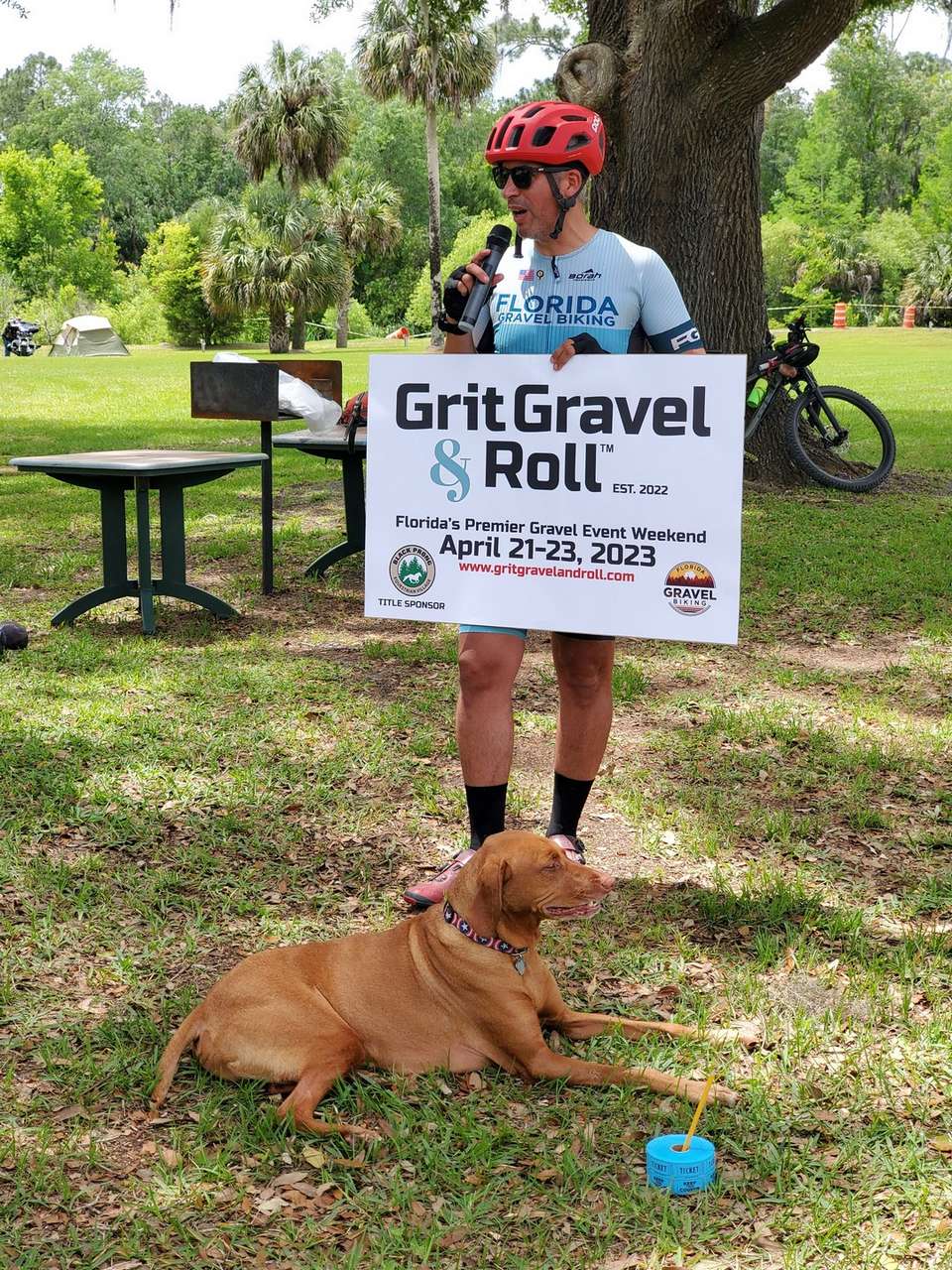 Maxis Gamez
Florida Gravel Biking
Grit Gravel & Roll Owner and Founder
I've always been an outdoor type of guy. Started surfing, skateboarding, kayaking, and now cycling. While I continue doing some of these awesome sports, I've focused more on all things cycling including MTB, road, TT, and of course…gravel! (Yes, we have a lot of bikes. You should see our pain cave!)
Gravel is by far my favorite as it has allowed me to visit and ride in new places. We rode in Italy before the pandemic, last October we rode from Washington DC to Pittsburg on an #epic 400 miles bikepacking trip. Next, we completed a trip from Albany, NY to Niagara Falls as well as the SKY ISLAND ODYSSEY in Arizona and finally we are heading to France and Spain to bikepack El Camino de Santiago.
Florida Gravel Biking and Grit Gravel & Roll was the logical outcome of our gravel fever. We've met great people having a lot of fun, visiting new places, and bringing everyone together. It hasn't been easy by any means, but we have the passion, energy, talent and skills to make it all happen. We are just getting started!
Karen (my lovely wife) has been right by my side on all of our adventures. She is a trooper full of energy and willing to continue pushing forward. We'll rest when we die right honey? 😉
I've seen and done a lot in my life and now, we get to continue on our bikes!
Join us!
#gritgravelandroll | #wearefloridagravelbiking | #floridagravelbiking | #partypace | #willtravelforgravel | #epic | #FGB
Karen Gamez
Florida Gravel Biking
Grit Gravel & Roll Co-Owner and Co-Founder
I've been riding for 6 years now and haven't looked back!  It all started with mtb, then roadie was added to my resume & now the best of both worlds, gravel!
Hubby & Partner in Crime, Maxis & I have been on epic adventures in 10 states now and can't get enough of our own backyard of Florida.  I love the journey biking has taken me on & the places & adventures I've experienced that I wouldn't have otherwise, most recently adding bike packing to the list.
My favorite part is feeling like a kid playing in the dirt again & always having a smile on my face from start to finish of a ride that we now affectionately refer to as #gravelface.  
Florida Gravel Biking has been beyond rewarding by getting to share these memories with the most friendly, humble, adventurous, "good people" out there!  It is a constantly growing community of like-minded folks where ALL are welcomed & encouraged, any age, experience level…only requirement is a good attitude!
If I'm not on a bike, you can still find me in the great outdoors traveling, kayaking and with a camera to my face! If we're sitting still, it's cuddled up with the best dog in the world, our Vizsla, Max!
Gabriel Polido
Grit Gravel & Roll Director
I've been a gravel, off-road and adventure cycling junkie since the early 70's, converting my old Schwinn cruiser into what was known as a "klunker", to rip up the old Salt Creek Trails outside of Chicago. Balloon tires, BMX handlebars, and coaster brakes were state-of-the-art, yet woefully inadequate for the rudimentary trails we were riding, resulting in many bumps, bruises, cuts and even a few broken bones, yet we were having the time of our lives.
Life of course got in the way with College, and Med School, putting my two wheeled shenanigans on a long hiatus, yet my love for bicycles never faded. I came back to the two wheeled lifestyle as a spandex clad "roadie" logging upwards of 10,000 miles every year on the roads of SW Florida. A couple of run-ins with four-wheeled vehicles made me reevaluate my cycling, choosing to give up the chaotic tarmac, sell all my skinny tired bikes, and return to all things dirt. 
Today you'll find me spending my free time far off the beaten path, deep in the wilderness, often with my son on my wheel, exploring unpaved byways on my gravel bike for our FGB community, or shredding the gnar on my mtb in and out of FL. Remember, life is a journey, not a destination.
WHAT I RIDE: HIGHLY MODIFIED 2018 SALSA VAYA APEX…STEEL IS REAL!
Amalia Cuevas
volunteers DIRECTOR
I grew up playing basketball in Cali, Colombia. I was part of the Valle del Cauca State and Colombian National Team. After a knee injury, cycling became my new sport.
I started as a road cyclist, but the unpaved roads in Colombia caught my attention, and I began traveling from town to town on a MTB, long before gravel bikes existed. Moving to Florida was my salvation in many ways, but I lost interest in cycling for a while because of the lack of mountains. I started riding again 3 years ago on a fat tire MTB on the beach.
I was riding that bike when I joined FGB, a group of amazing people who welcomed me, and have encouraged me every day, and who have shown me many places in Florida that I did not know before. Riding through the beautiful natural unpaved roads and trails brings me relaxation, happiness and pleasure, and motivates me to do more.
I've been called, "Fearless," because no matter where we explore, I always say "Let's go do it!"
WHAT I RIDE: SALSA WARBIRD 2021
Bob Peakcock
VILLAGE BRANDING DIRECTOR
Details coming soon!
Elena Armijo
ROLL COMMUNITY DIRECTOR
Details coming soon!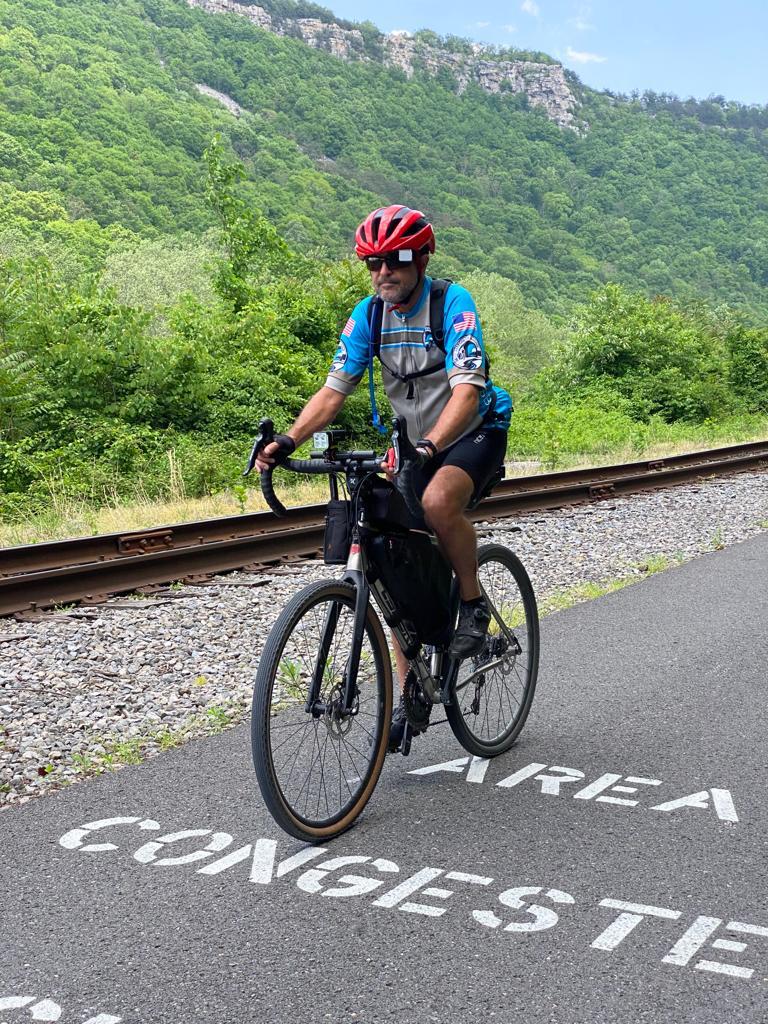 Douglas Dodd
Volunteers Committee
Details coming soon!
More Awesome People Coming Soon!