Gravel Fondo
Gravel Fondo Riders will also go for a treat but will get back to the village sooner to enjoy the pool with family and friends and of course the EXPO. This is a good route to pick up the pace and challenge yourself!
49 Miles. Enjoy The Village!
The Gravel Fondo is all about getting back to The Village and enjoy the pool with friends and family. Coming alone? Ride The Grit Route then!
Make sure to stop at the Big Cypress Boardwalk Trail and check out The Goethe Giant which is over 900 years old, and is 105 feet tall.
The Grit Segment of the route (mile 34-36) will challenge your bike handling skills, equipment and will give you something to talk about at dinner! IT'S GRIT!
With a single water stop at mile 16, we highly recommend carrying enough fluids, nutrition and repair kit for the entire journey. All routes are SELF-SUPPORTED.
See you at The Village!
Before You Download:
FIT Course: Is the best format for turn-by-turn directions on modern Garmin Edge Devices.
GPX Track:

Useful for any GPS unit. 

Contains no cuesheet entries

, only track information (breadcrumb trail).

GPX Route: Only the cuesheet entries, not the entire track. Not useful for most, you most likely want a GPX Track.
Gravel Fondo Route:
Brining the family? Gravel Fondo riders will get back to The Village sooner!

All Fondos are self-supported.
Gravel bikes, MTB bikes, e-bikes are all welcome.
We highly recommend 38mm or larger tires.
Helmets are required for all riders participating.
Grit Gravel & Roll Fondos are all self-supported. That means no SAG stops, no re-supply station, etc.
We highly recommend all riders carry everything they'll need to successfully complete the route.
Make sure to carry enough fluids and stay hydrated, bring enough nutrition, first-aid-kid, and bike repair KIT.
DO NOT TAKE THIS LIGHTLY.
Important Safety Information
We know you are excited but we would like to remind you of the following:
Always wear your helmet
Please no aero bars
Please don't wear earbuds
Bring a cell phone or any other form of a communication device
Call 911 in case of an emergency
Wear your Road ID
Bring gloves
Bring a bike repair kit
Bring eyewear
Bring enough fluids and nutrition
Bring an insurance card, cash, credit card, etc.
We highly recommend 38mm or larger tires
Other Things to keep in mind:
Check weather forecast
Have your bicycle inspected by a professional for your safety and the safety of other rides
Be aware of wildlife. Tell us more at dinner
You should always wear sunblock protection
Pick your distance based on your ability
Always, always use common sense
Keep the family informed. Let others know where you'll be and at what time you are planning to return
This is an open-to-the-public route. Be mindful and respectful of others
It is your responsibility to ride safely at all times
Have a great time and smile at the camera!
All Grit Gravel and Roll Fondos are Self-Supported!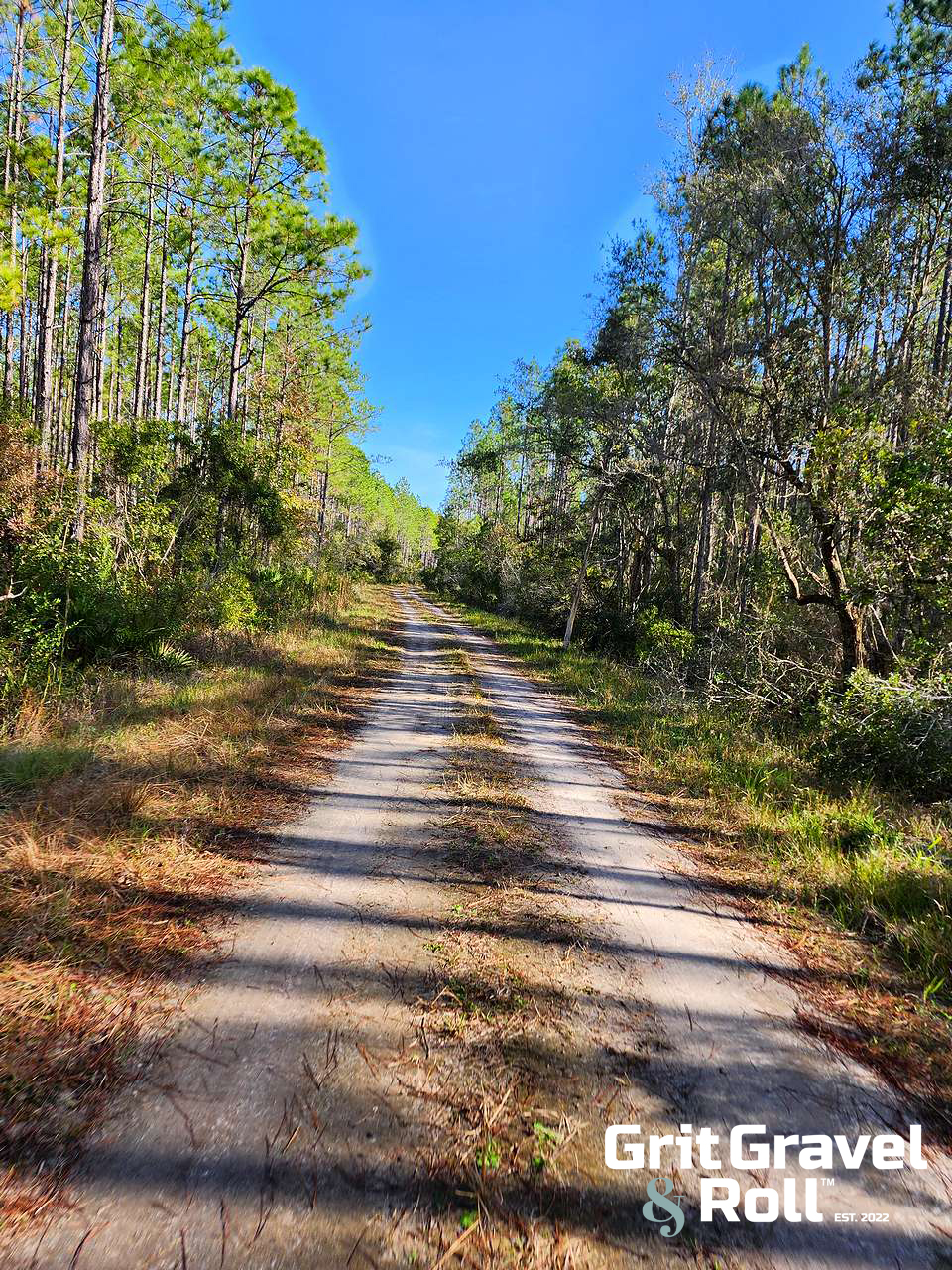 Grit Gravel and Roll Route Gallery